Magnolia CMS
The flexibility you require
What is Magnolia Content Management System?
Magnolia Content Management System, or CMS for short, is a leading solution among CMS platforms, a perfect system for your business website. The easy to use and intuitive design allows your site to be operated by ordinary employees, reducing the need for IT support.
Why do we use Magnolia at Artegence?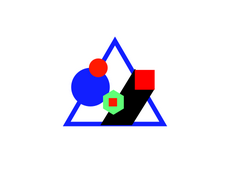 Short development time
Magnolia's architecture allows for quick customization, which means you will receive your product a short time after placing the order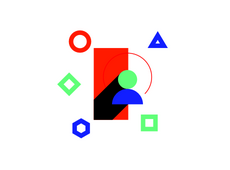 Well established and tested CMS platform
Magnolia is used by a multitude of companies and institutions around the world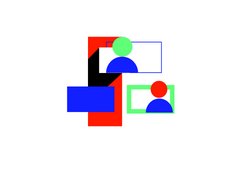 Support
Magnolia was developed by a team of dedicated specialists who provide regular updates to the service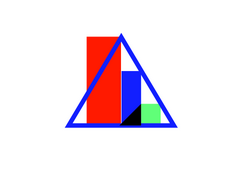 Customization
Magnolia's architecture allows for wide ranging customization to fit into client's needs.
About Magnolia CMS
Written in the Java programming language, Magnolia Content Management System was developed by the Switzerland-based Magnolia International Ltd. First released in 2003, Magnolia has since been updated and expanded multiple times, making it into the best enterprise CMS on the market.
Quick and simple CMS development process
Magnolia's architecture allows for a speedy development of a custom Content Management System for your company. Excellent design and large library of components and options reduces programmer's workload to a minimum.
Personalization and Optimization
Business CMS needs are widely different depending on sector. Magnolia can be precisely customized for your business needs. Magnolia allows you to track user behavior and to use collected data to customize and personalize user experiences according to individual user profile and intent. This makes it a prime choice for your CMS web design.
Ease of use
Magnolia was designed with ease of use in mind. Uncomplicated and intuitive interfaces ensure people with little to none IT knowledge can operate it, allowing you to save on IT services. Best enterprise CMS is available here for your needs.
Cloud or hardware
You can use Magnolia CMS both on your own company hardware or using third party cloud service. Using a cloud allows you to not concern yourself with such issues as availability, security, or performance, as these are then ensured by a separate company. Magnolia is the solution for your business systems.
Omnichannel content Hub
This feature grants significantly eases your work with Magnolia, by helping you to quickly find content uploaded in the past and helping you plan ahead content to be published in the future. Omnichannel content Hub makes Magnolia the solution for your enterprise CMS.
Campaign manager
Magnolia's campaign manager allows you to plan, run and analyze a marketing campaign with minimal IT experience, using the What You See Is What You Get campaign editor. Intuitive design allows you to design, test and modify marketing campaigns in one place. Semi-automated solutions like this make Magnolia the choice if you are looking for CMS functionality and reduced workloads.
Integration
Magnolia offers easy integration with e-commerce tools, such as Salesforce, Marketo, Commercetools or Magento. You can also integrate analytics solutions, such as Google Analytics or Adobe Analytics. The ability to integrate multiple external tools makes it a highly flexible CMS solution.
Scalability
Magnolia's flexible deployment model allows you to use it on any infrastructure and expand your business CMS as your company grows. The architecture ensures fastest possible delivery, including for personalized content. This smart CMS solution lets you continuously develop your company without worrying about software needs.
Internal structure
In Magnolia, sections are organized into internal application, reusable templeates and components. This allows for quick customization and set up, saving valuable time, reducing the workload and saving cost of Magnolia development.
Choose Artegence
With 25 years of experience operating in rapidly evolving and competitive sector, Artegence is the company for your custom CMS needs. Artegence has proven its qualities by designing products for major polish banks, media outlets and countless other companies. You can trust us with custom CMS website development.
Our specialists
Here at Artegence, we employ professionals who continuously perfect their skills, to ensure the capability of delivering you the best CMS design you can find on the market. Our excellent employees make us into the proud CMS web development company we are.