Motion Design
Motion Design will improve the user interface of your digital product
What is Motion design?
Motion Design is a form of graphic design that uses animations to fulfill two functions: enhancing the user interface through interaction design and explaining complex concepts using 3D and 2D explainer animations. Short highlights, interactive elements and stunning animations can be used for functions ranging from improving the overall visual quality to getting your across to the customer Motion design elements can be fluently integrated into your page's design or can form impressive standalone pieces.
Where we use Motion Design in Artegence?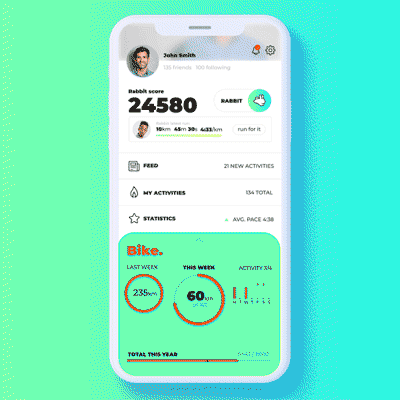 User Interface microanimations
Micro animations are short and tiny animations designed to help the user through his tasks as hi interacts with a digital product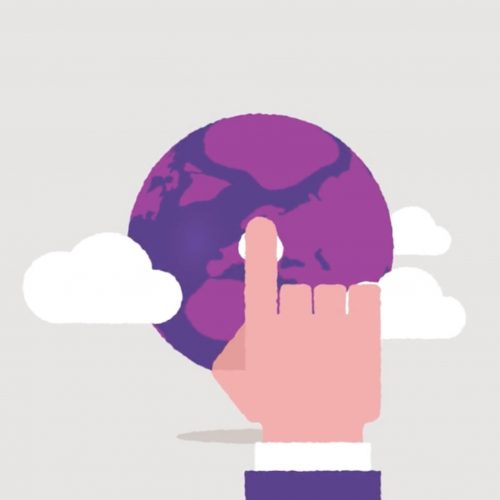 Explainer Movies & Animations
Explainer Movies tells complicated stories in a simple way. We can explain every process or product with awesome, engaging animation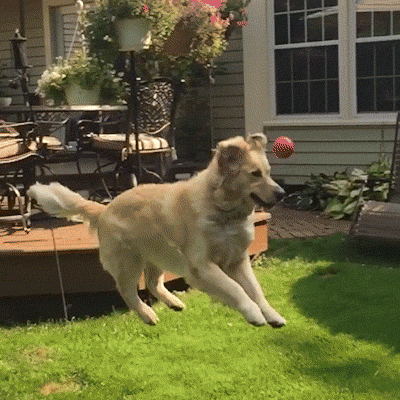 Advertisement Motion Design
It's all about motion: social media posts, You Tube ads and more.
Why makes Motion Design so effective?
Introducing motion design to your website makes it feel more active. Animations and videos interrupt a boring wall of text that constitutes the better part of many web pages. Moving elements attract the attention of user who are scrolling past huge amounts of information, making them focus on the elements you want them to focus on.
User experience and user interface
With some many services competing for our attention, it is more important than before to make your product more attention-attracting. Introducing motion design to UI and UX is an excellent way to accomplish this. Moving elements on your website stimulate your clients and attract their attention, making it less likely that they click away too soon.
Data visualization using motion design
Utilizing motion design solutions for displaying data on your website can help you show to your clients important points without resorting to long and monotone essays. Using 3D and 2D animations, you can visualize important datapoints and better convey the scale or context of your operations, stressing the strong parts of your business. Choose our motion design services today and improve your website.
Types of motion design
Motion design includes animations intertwined with the page structure, animations for page transitions and more complex, explanatory animations. Utilizing these kinds of motion design in your app ensures your customers are more visually stimulated and therefore more likely to spend more time on the app and more likely to use it again.
The explainer animation production process
After receiving an order, our motion design studios develop a concept that will fit well with the visual elements of the project. First, we write the script and voice-over for the explainer. Then develop a few key-frames, a selection of images that present the style we selected for this particular project.
Your feedback is very important to us
After creating a particular style for the project, we ask our clients for their feedback. We introduce any suggested changes and get to work on recording the voice-over. The final part is the creation of the animation itself.
Interface animations step by step
When the customer places an order, our motion designer creates motion guidelines for interface elements. Our development team then creates the animations and finally integrates them with the customer's webpage.
Role of motion design website in contemporary market
Web motion design is supremely important to your website because it enhances the user experience by making it more fluent and more exciting. Websites utilizing motion design are much more pleasant to use and your customers are sure to notice the difference. You will too as more customers' attention will translate into profit for your business.
Convey complex ideas in simple form
Advanced web motion design solutions allow you to use animation, both flat and 3D to help convey important concepts to your clients. Without the use of long and boring essays, you can quickly and efficiently explain your points. With shorter and shorter attention spans, expecting your clients to spend precious minutes reading your explanations is simply not an option. Let us help you make the switch to the modern way of conveying ideas.
Contact us now
Do you want to hire a motion designer? Thinking about creating your own website? Perhaps you already own a website, but it needs a revitalization? Contact Artegence now to explore our motion design offer and the wide array of web development solutions available to you. If you select our company for your motion design project, you could consider exploring other services we offer as well.
Choose Artegence, a reliable Motion Design agency
With 25 years of experience operating in rapidly evolving and competitive sector, Artegence is the perfect choice for motion design projects. Artegence has proven its qualities by designing products for major polish banks, media outlets and countless other companies. You can trust us with motion web design services. Our strong position on the market is the best proof of the quality of our products and the dedication of our staff.
Our Motion Design specialists
Here at Artegence, we employ professionals, highly skilled motion designers, who continuously perfect their skills, to ensure the capability of delivering you the best motion design services you can find on the market. Our excellent employees make us into the motion design company that we can take pride in. We are one of the leading motion design companies in Poland.