Web Development
25 years of experience in custom web development
At Artegence we know how important the website is to your business. That is why we work so hard to create unique sites, featuring functional design and intuitive user interface. Our highly experienced team of web developers will ensure that your vision is fulfilled, and the final product meets all expectations.
How does the web development process look like?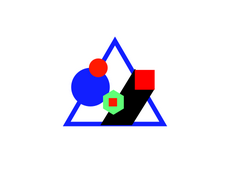 Consultation
Our team leaders are involved in the user experience and interface design stages, translating your requirements into a design for the website.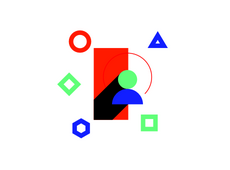 Development
Web developers working at Artegence are highly skilled specialists, implementing your vision in order to create a clear and functional website.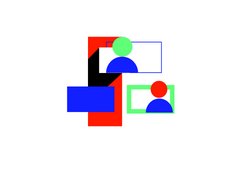 Quality Assurance
Our control team tests the website for functionality, security and performance, ensuring the projects meets the highest standards.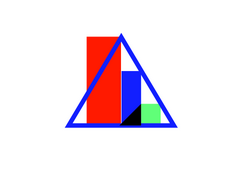 Implementation
Once the final product has been approved by you, our web development specialists deploy it to production servers.
What is web application development?
Every modern business needs a website in order to offer its services to and keep in touch with, the customer base. That is why at Artegence, we ensure your company has the best possible website, offering clear and easy service to your customers. We offer both custom web development of new websites, as well as improvement or full transformation of existing ones. Our web development agency has also many years of valuable experience in mobile app development.
Frameworks
Websites consist of the display visible to the visitor, known as frontend and the software keeping it running, known as backend. Our developers are skilled in using various development frameworks, depending on the specific requirements poised by the web development design process. Array of frameworks we utilize for frontend development includes Angular, React, vue,js, JavaScript and Angular JS. To enable a well-functioning backend PHP, Java or Ruby frameworks are employed. Being able to implement such a diverse set of frameworks, ensures our web development company is able to provide our customers with the best product possible.
Methodologies used
Functioning in a competitive and rapidly changing industry requires us to keep up with latest techniques and solutions. Based on our client's requirements, we choose the best suited methodology and design our product accordingly. Web application development is a complex process requiring precise coordination of multiple team members working on various aspects of the project. That is what makes the selection of right methodology so important for custom web development. Artegence team has gathered significant experience using Scrum, Kanban and Prince2 methodologies, as well as the Lean IT method. Our project managers have appropriate certificates attesting to their proficiency in implementing various methodologies. Diverse range of methodologies in use allows us to offer the best web application development services possible.
Quality Assurance
Artegence Quality Assurence department tests the finished product, ensuring that the requirements set have been met. Our experienced specialists verify the security performance, crucial to customers trust in your services, ensuring hackers cannot steal your client's data. A thorough examination of the user interface guarantees visitors are offered a company web site as intuitive and easy to access as possible. Finally, our specialists eliminate any bugs that may arise and check the functionality of the interface. Years of working for our web software company have turn our quality assurance specialists into thorough inspectors, from whom no mistake can hide.
Why Artegence?
Our web application development company has 25 years of experience operating in rapidly evolving and highly competitive software sector. Over 200 specialists working at Artegence are constantly improving their skills in a multiple fields. Wide range of services offered by our team allows you to concentrate and coordinate all the software services of your business in one place. Artegence offers custom web development, including mobile applications, search engine optimalisation services, user experience research and much more. We have proven our exceptional skills, standing out among the web development agencies located in Poland, by designing cutting edge solutions for major Polish banks, media outlets, telecommunications companies and countless other companies.
Begin your journey towards a competitive web solution
Here at Artegence we put customer satisfaction first. We believe, that providing you with the best web application development services possible, is the key to our success. Diverse skills of our specialists give us the ability to offer you the custom web development your company needs. Here at Artegence, we offer both professional web development for your startup and overhaul of the website for your well-established company. We hope you will choose us from among the web development companies operating on the market. Email us today to start the process of creating the perfect website for your business.