Almost eight years ago we moved to the district in Warsaw colloquially known today as Mordor. When we made this decision this name did not exist, at least it was not associated with this area.
Today the domain is housing up to 100,000 workers. It is built-up with office buildings, no residential, and almost dead by night. But we are happy to have our headquarters just on the edge of it and the traffic jams are usually liveable.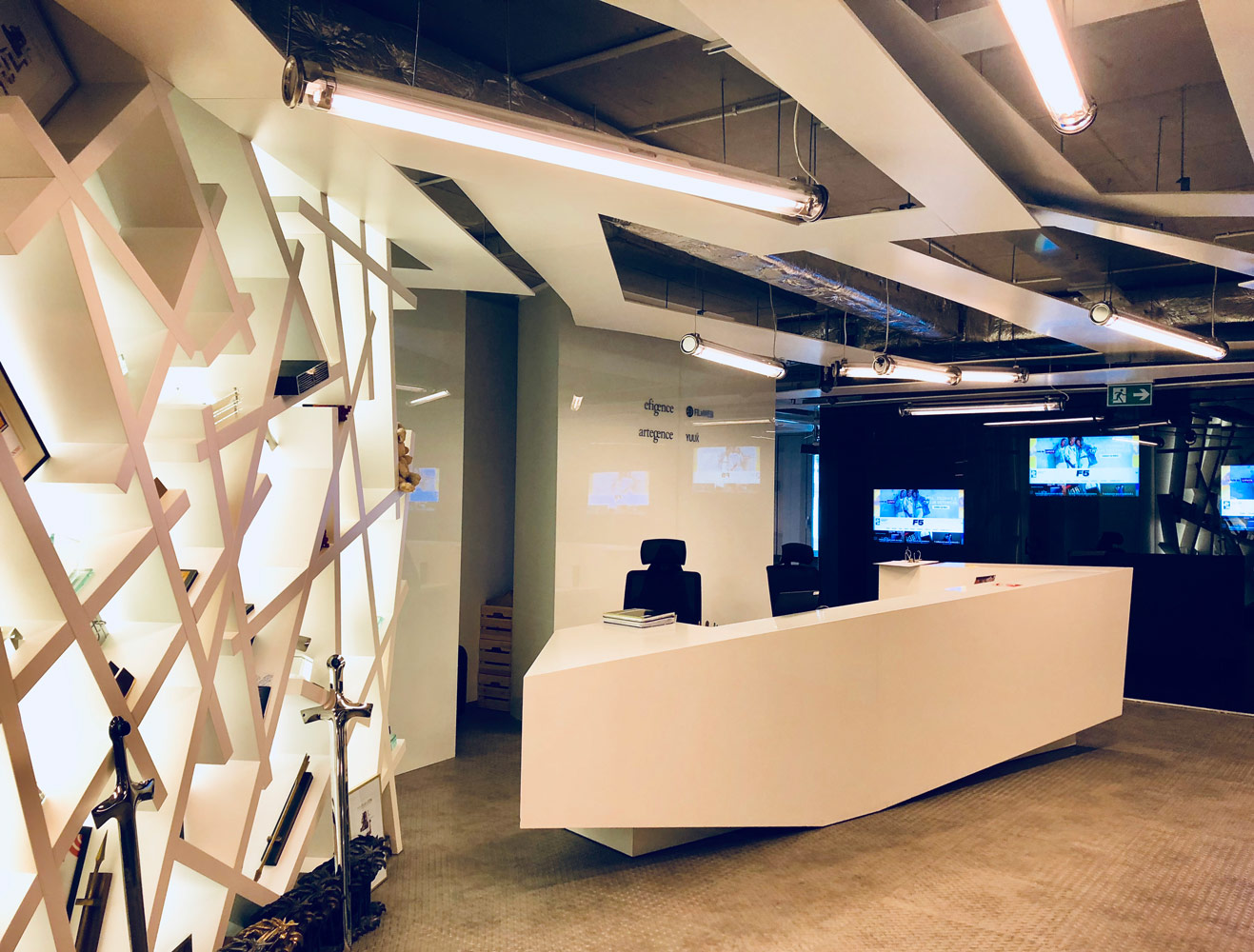 In Artegence we have a unique blend of people with many talents. Some specializations require silence and calm. Developers solving their code problems would be a good example. There are of course other specialists for whom speaking is work, like those responsible for project management and colleagues from the client service dept. Horses for courses.
So in 2010, we decided to design the office space fulfilling all (sometimes conflicting) requirements. Part of the floor was an office space, part of the office was divided into smaller rooms. The former was better for the exchange of ideas, the latter was good for concentration.
Eight years have passed. Eight years! It sounds like it was an ancient era! We are facing a complete refurbishment of the space we have. We are not going to rearrange a whole new floor. We rather think of throwing a few grenades into the old and build something really fine and dandy.
All decisions have been made. The refit is to start in the following weeks. But please let me share a few comments on the fuck-ups in the previous design. I chose just three from a long list.
We did not think that an open-plan office was what we needed. Had we done this, it would have increased communication among colleagues and let them move around. A team for the project should sit together and this bond is far stronger than affiliation to a specific department. Of course, colleagues wandered around the office and over the last years changed places many times. But the design of the office did not support close-knit cooperation between us. Instead of universal modules which could be adapted for different purposes, we had – as an example – a room built for a part of the back office occupied by one of our scrum teams.
All companies need meeting rooms and we are not an exception. Hosting the clients and internal gatherings is an essential part of the business. So we had a few nice looking rooms, all ready to host people from outside. But we suffered from a lack of space for more informal meetings, not necessarily located by the kitchen. When two or three of us looked for some separated space the number of options was, let's say, not very impressive.
We spent much of our lives in this space. In having the office which looked really modern – lots of glass walls, beautifully designed lamps, designer furniture – we have forgotten about the plants. Now we are aware that they have a huge impact on our mood and make the space less sterile.
So the grenades are ordered. We are excited about the new plans. We'll see what kind of conclusions we are going to have in the next few years.