NativeScript
An open-source framework for mobile applications
Why we code with Native Script in Artegence?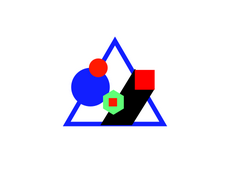 Cross-platform
One development process for deployment on both iOS and Android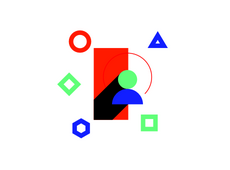 Widely used
NativeScript has proved its worth and continues to eb used by a great number of companies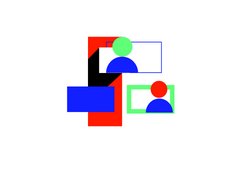 Great Performance
Swift and smooth operation without worrying about bugs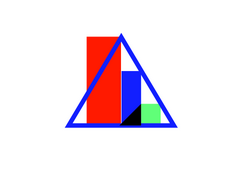 Easy to learn
Based on existing, widely used JavaScript programming language
Inception of NativeScript
NativeScript was developed in 2014 by the Progress Software Corporation. Since then, it has attracted a sizeable community of web developers who contribute to its development and share their experience with each other. Our skilled specialists are keeping tabs on these updates, ready to implement solutions developed by the developers from all around the world.
Expanding onto mobile platforms
With smartphones playing such an important role in customers lives, limiting your web application to a personal computer browser is a major mistake. Expanding onto mobile platforms allows your customers to access your services during commute, on a walk or in any other moment of free time. Your customers will greatly appreciate the added convince and saved time.
Versatility of NativeScript
Apps written in NativeScript run smoothly on both Android and iOS operating systems, significantly reducing the development time that would be required to develop two separate applications. NativeScript apps allows you to access larger user base with the same development costs. With people spending so much time on their smartphones, restricting your application to PC browser only is simply not an option.
Adaptability
NativeScript can support both JaveScript programming language, as well as its more advanced version, the TypeScript. Additionally, the three most popular JavaScript frameworks, namely Vue.js, React and Angular, are also supported. This compatibility allows developers who are used to working on frontend development to smoothly transition to NativeScript. As Artegence is home to many such developers, we have a solid market position about NativeScript software development companies.
Native
NativeScript allows you to develop web applications that are native to the platform you intend them to be displayed on. This means that people accessing your website from their mobile phones will see the display as you intended them to, instead of seeing an awkwardly twisted and miniaturized version of PC browser pages. You can even tailor your application to specific devices and screen sizes. NativeScript web application will be more user-friendly than applications designed primarily for browsers.
Community support
NativeScript is used by a vibrant community of web developer who share their experiences with each other. Developers use these experiences to shape the framework and improve it. NativeScript performance is continuously improved by the work of scores of web developers around the world. Thanks to community-provided bugfixes and improvements, NativeScript mobile app will serve your customers swiftly and efficiently.
Easy to learn
Given that NativeScript supports both the widespread JavaScript programming language and its more advanced iteration, TypeScript, as well as the three most commonly used frontend web development frameworks, namely Vue.js, Angular and React, learning how to use NativeScript is easy for web developers who have experience with frontend development. NativeScript web app development is therefore quite similar to development using other frontend frameworks.
Find out if NativeScript is suitable for you
Contact our company to find out if NativeScript development is the right solution for your mobile app. We will connect you with a NativeScript developer who can assess if your application should be built with NativeScript. If you or our specialist conclude that NativeScript is not for you, Artegence offers services using ReactNative, another mobile app development tool. Whatever framework you might end up choosing, we will work diligently to ensure that you are satisfied with the end product.
Artegence is the perfect choice for your needs
With 25 years of experience operating in competitive an rapidly evolving sector, Artegence is the perfect choice for outsourcing NativeScript development. Our company has proven its capabilities and commitment to quality by designing products for major polish banks, media outlets and countless other companies. You can trust us with NativeScript development, we will provide you with a product that will fulfill your customers needs at an affordable price. Outsource your NativeScript mobile app development to Artegence today.
Our specialists
At Artegence, we employ professionals who continuously work on perfecting their skills, in order to ensure that they have the ability of delivering you the best NativeScript development services you can find in Poland. You can trust our proven track record and our solid position among NativeScript app development companies. Our excellent employees make us into the proud NativeScript development company we are.