Mobile Development
Man cannot live by the web alone!
Our world is full of information and service advertisements. How to stand out from the crowd and breakthrough with your own services? If you offer internet services, the mobile application is a must-have for your business.
Since the advent of websites, businesses have seen a more than significant growth in revenue from multiple channels. They were exposed to markets in their countries that needed their products or services; when the internet was generated, the whole world became one gigantic global market.
With the advent and the wide usage of websites came to its own challenges. Businesses noticed that their clients needed to be on their websites at all times to receive important news and updates.
The need to create an avenue where all their products and services could be seen and utilized in real-time became important. Mobile apps and mobile app development became an important aspect of branding and advertising.
Show More
Mobile app development company based in Poland
If you are looking for a company that specializes in creating mobile apps or mobile development for your product or service, look no further than Artegence, leading software house based in Poland.
At Artegence, we are specialized mobile app developers that provide mobile app development services, software application development, hybrid mobile app development, and mobile website development that completely transform your brand.
We are the mobile app development agency for all your custom mobile app needs.
Outsource mobile development of your project to our specialists.
How does the mobile development process look like?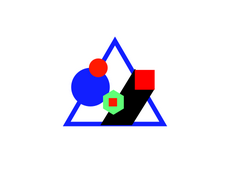 Requirements gathering
Our mobile app developers will talk to you, understand your vision for the mobile app, and collect all other necessary requirements for the construction of the app. We will work with you, side by side, to determine the shape of the application you need and the goals you want to achieve thanks to it.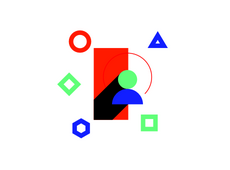 Design
At this stage, our mobile app developers and designers will work side-by-side with you to develop a functional design concept that encompasses your brand and your vision for your mobile app. Thanks to well-defined requirements, we are able to develop a concept for functional solutions that will make your business grow.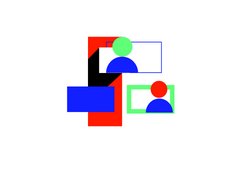 Development
Building your app is what we do at this stage. We will develop an app that enhances and endears your brand and its services to your users. A well-designed application translates into efficient and fast development.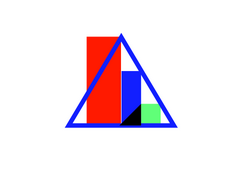 Implementation
Once your mobile app is ready, we will help you launch it on platforms that will enable your users to find and install it. When the application is ready, we support the client in publishing the application on store platforms.
The multiple benefits of creating a mobile app for your brand are:
Better personalization: Mobile apps allow your clients to make their preferences, which will direct them to the service or answers they need. A good mobile development company helps you customize your apps so that you can track your clients and users activities from your end.
Notifications: Since businesses have understood the importance of informing their clients as soon as improvements are made, mobile apps can now be used as a medium of raising important product awareness and/or updates.
Maximize the usage of devices: developing a mobile app for your brand helps your users/subscribers maximize the use of their devices. Some mobile apps activate cameras, microphones, speakers, GPS, etc.
Flexibility in design: Optimizing your websites to enhance user experience on websites only has become a thing of the past; you are required to optimize your brand on the mobile app for mobile usage. It should look easy, navigation-friendly, and design-friendly.
Improves brand presence: Mobile app users spend a lot of time on their devices and apps. This presents a unique branding opportunity for businesses.
What mobile technologies do we use?
When we talk about mobile applications, we think about native solutions. Applications based on a native approach are still being developed in technologies that have proven themselves for years.
Native mobile app
Native applications are written individually for a given mobile platform. This means that for each operating system (Android, iOS) application must be written in a different programming language. In the case of Android, there will be: Java and Kotlin, in the case of the iOS platform: Objective-C and Swift. It means, that the project requires a separate team of programmers (in most cases, developers specialize in programming for a single platform).
Native vs hybrid app development
Sounds not optimal? Technology has moved ahead and gives us several possibilities.
We can also create mobile applications based on a hybrid approach. This means that one application can be created for several systems, the common part of which is packed in wrapper dedicated to a given platform. It sounds great, where's the catch? Such applications are usually less efficient than native ones.

Cross-platform mobile app frameworks
The solution is to use platforms based on more native components, such as ReactNative, NativeScript, Flutter or Xamarin. They use a shared view layer and native components written in languages appropriate for a given platform. Thanks to this, we do not have large losses on performance, and we gain cost optimization. So win-win situation.
Which technology should I choose?
Each of these technologies is well known to us, and we have experience in creating applications in every approach. By choosing to work with us, you can be sure that we will adapt technology and solutions for your business.
See our mobile development projects
Our experienced team delivered dozens of great mobile apps. We'd like to share with some of them. Find out the case study below and imagine how fantastic things we can do together!