Clutch, a B2B research and reviews platform, has recently included Artegence in its ongoing coverage of leading web development companies in Poland. The mission at Clutch is to aid buyers in making the most informed decision when selecting a service provider. Amongst so many development firms across the globe, we are proud to be included in their coverage and have the full intent to maintain our spot at the top.
To be included in Clutch's ranking, their team evaluated Artegence through a long-standing methodology that maps companies' industry expertise against their proven ability to deliver results for their clients. By looking at our esteemed client base, the breadth of services we offer at Artegence, and case studies of development projects we've completed over the years, our team was able to earn a high score and a favorable position in Clutch's coverage of Polish agencies.
A large component of their methodology also takes into accounts our client reviews that are published to our profile on Clutch. These reviews, conducted over the phone for authenticity purposes, are from our actual business partners, many of whom are scheduled to speak with Clutch to give a firsthand account of what it's like working with Artegence.
We have our first review published on our profile, and already the feedback has been more than we could have expected. Take a look: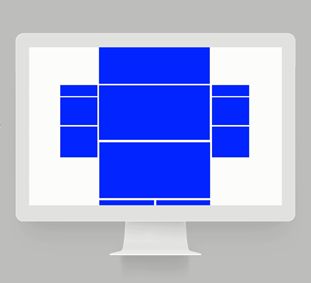 We're very excited about collecting our first reviews on Clutch and we could not be more grateful to our clients for being so supportive and encouraging of our team over the years. Without their help, we wouldn't be on Clutch as a leading agency in Poland and we certainly wouldn't also be featured on their sister-site, The Manifest, as one of the best UX agencies in Poland in the new year.
We're confident the projects we're working on now will launch our profile even farther to the top of Clutch's directories and we look forward to seeing what new projects come our way in 2019.
Read also: How to create innovative news portals?