When somebody asks you about software in UX Design, your first thoughts are Axure RP or Sketch.
If you're familiar with digital product design then you would probably add such tools as Photoshop, Zeplin, Avocode, inVision, and Framer JS. So what is the perfect set of programs that every UX Designer should have installed on their computer? The answer is not as simple as that. I think that even the best designers are not able to make such a list. Why? Because it is very individual for each of us. Of course, some programs will be common for all designers in your department, because it is a kind of standard in the organization. Let's say that in your company all designs are made using the Sketch app, and the communication between product designers and developers takes place in the Zeplin app. So back to our list – design software is important, but there are many other useful programs that we should take into consideration. My proposition is simple – I would like to invite you to spend one day with me at work. You will see what my daily routine looks like and which programs help me to deal with everyday challenges. Are you on for that?
Read also: How to implement a UX research cycle in a time-framed project
7:50 am – Good morning at work!
I have already my cup of tea on my desk. The computer is running. I still have 10 minutes to start my work. During this time I read articles about designing and look for design inspirations. For that kind of stuff, I use the Safari browser (because if you don't have the Mac you can't call yourself a UX Designer ;)). Check out the Muzli plugin – it instantly delivers relevant design stories and inspiration right to your browser homepage. Why do I use the Safari app instead of Chrome or Mozilla? Well for me it works just fine and the synchronization between my Mac and other devices is awesome. I have instant access to all my favorites and tabs every time I need it.

8:00 am – Mail stuff
Mostly in the morning, I have a few emails to read from people that work in different time zones. Here I also using a native app delivered with the macOS – Mail app. I think I'm not so exacting when it comes to working with emails, so I don't need any extra features for managing my messages. For me, the most important is the availability of grouping email by topics, projects and so on. The second important thing is a good search engine which will let me easily find the email that I'm looking for. All those things are in the default Mail app, so why should I look for something else? It's good enough for me.

8:30 am – So what is the plan for today?
Right now I'm a product design leader in two teams. I have tasks in my design teams and additionally, my boss asked me for help in an offer preparation for our new Client. So as you can see I have a lot of things to do. In order not to forget anything and do everything on time, I use the Trello app. In this application, the user can create "Boards" on which they can write tasks to be completed and give them a kind of status. I strongly encourage you to familiarize yourself with this application. I have 3 boards in Trello – one for each project I participate in and one for my "individual" tasks. On the project boards, I have people from my teams who I assign tasks for today. Then I go to the tasks which they marked as ready for review. I verify the projects they have prepared, give feedback or mark a task as completed. Done – we have a plan for today.

9:30 am – Daily meetings
Now it's time for project-related meetings where we talk about what we have done and what we will do in the next steps. Unfortunately, I'm not able to remember every single thing that is mentioned during the meeting, so I like to note important things. Probably here you will say that I'm a bit boring, but for this purpose, I also use the default macOS application – Notes. If we compare it with other note-taking applications, you will notice that the Notes app offers only basic functionalities, but it is quite sufficient for me. Basic text formatting, the ability to create checklists, paste images – that's all I need. And of course, the big advantage is that every note appears to me right on my other devices, so I don't have to go everywhere with the computer.

10:00 am – When the client calls
I can't always be in person at a meeting. Therefore, I often decide to make a video call, where I can share the screen and talk about projects. Among our clients, Skype for Business is the preferred software to use in such cases. That is why I have it in my toolbox. And what's interesting – to join such teleconferences I do not need to have a Skype account. I can join the meeting as a guest. All I need is a link to the meeting.
Read also: 5 things that will improve the presentation of your project to the client
11:00 am – Creating information architecture
For project valuation, I need to analyze a client's brief and then prepare an information architecture proposal that will show us what we will have to design during the project. Let's open materials from the client. I have 2 attachments in the email – a description of requirements in .docx format and a specification of screens in .xlsx format. I use Office apps for this. Theoretically, I could use the Open Office app, but since my comments on briefs are sent outside the company, it is important that the file looks professional and is received by the client in the form in which I prepared it. We have read the brief – I could prepare information architecture in Excel, but because I see a lot of complicated relationships here, I will use an interesting tool for creating graphs and mind maps – xMind. In this tool, I can easily draw the entire information architecture, as well as indicate connections and relationships between individual views.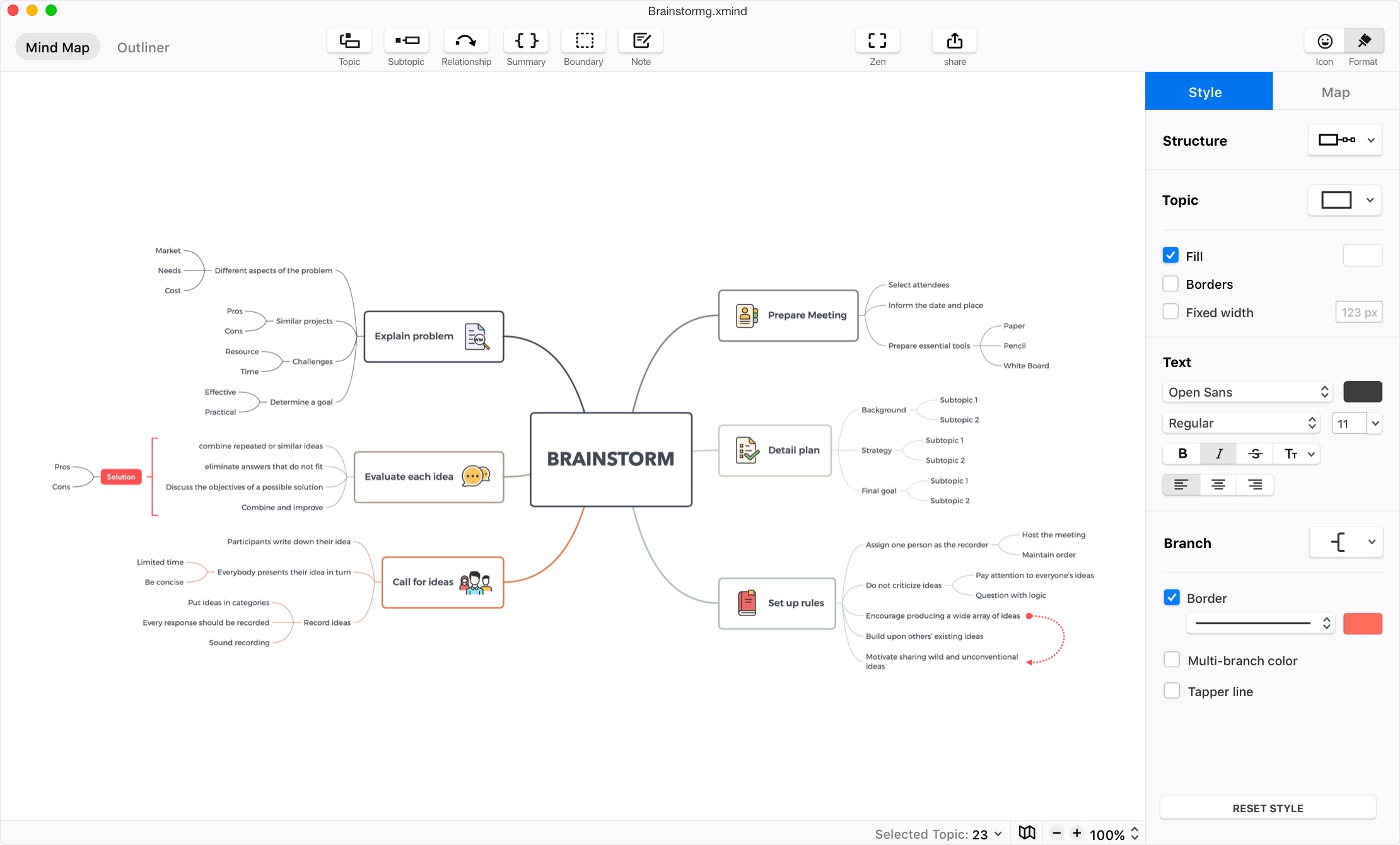 11:30 am – Designing time!
Today I have to prepare mock-ups for a key process in the application that I design together with my awesome team. I use the Sketch app to design the screens. I could write a separate article about the pros of this program, so I'll just say that for me it is the most convenient app. Of course, at present most of these types of design apps are very similar and differ only in nuances. If you can work on Sketch, you will quickly switch to Adobe XD or inVision. As I mentioned earlier – I don't work alone on the project, therefore other designers are also involved in the design. So, we must somehow take care of version control of the file on which we work together. That's where the Plant app comes in. It ensures that the efforts of each of us are always saved and available to everyone. The projects are ready – I upload them to the right project in the Zeplin app which we use to share designs in the project and report feedback.
In addition, all files that we produce during the work on the project are thrown into our company repository, which is supported by Cloudshare. This tool provides a plugin to the system that allows me to access all my files without using a web browser. Files are automatically downloaded to my mac or sent to the server automatically.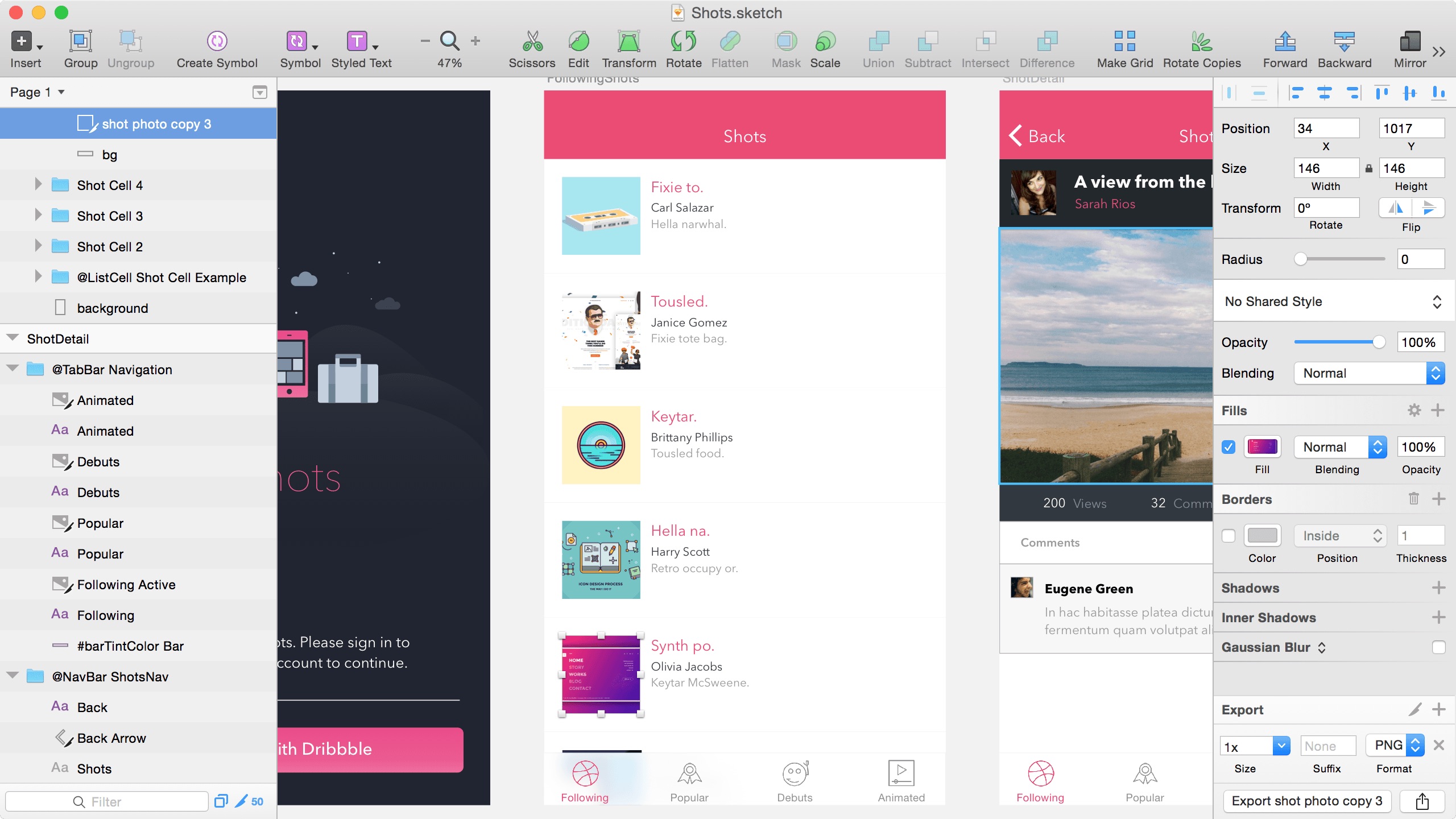 Read also Does the design system era mean the death of creativity in UI design?
1:30 pm – Take a look at what we've done
Developers have finished implementing projects prepared by my team. Now I have to check whether the final effect of their work is consistent with our project. For this purpose, I use web browsers – Safari, Chrome and Mozilla, where I check how applications are displayed in different environments. Then I prepare notes with feedback for the development team.
2:30 pm – Requirements have changed!
I need to inform my team about a major change in requirements that will affect our further work. As far as it's possible I prefer, of course, direct conversations, but we also have a tool for communication within the team (and the entire company as well) – the Mattermost app. It is a tool very similar to Slack. I can easily create group conversations, e.g. Project-related, and write direct messages to anyone in my company.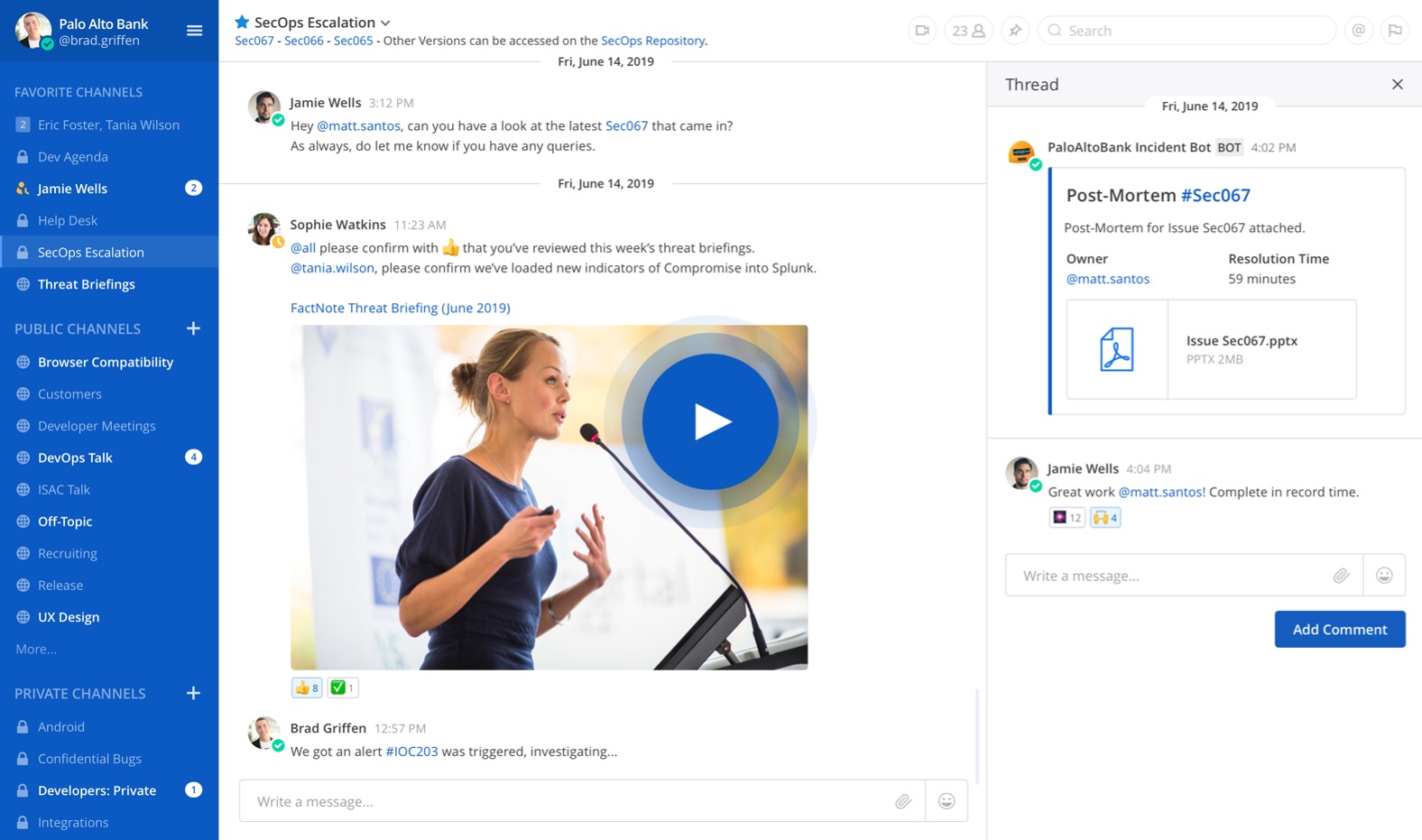 3:30 pm – Let's plan a meeting
Work is going in the right direction. We need to make an appointment with the client, where we will present the progress of our work. Here the Calendar app comes in handy. I have not searched for any more powerful tools. I'm using the default Calendar in macOS. Its functionalities are quite sufficient for me – sending/receiving meeting invitations and subscriptions to various calendars. Of course, I'm pretty sure that you could find more advanced apps for this purpose, but I don't feel the need for it.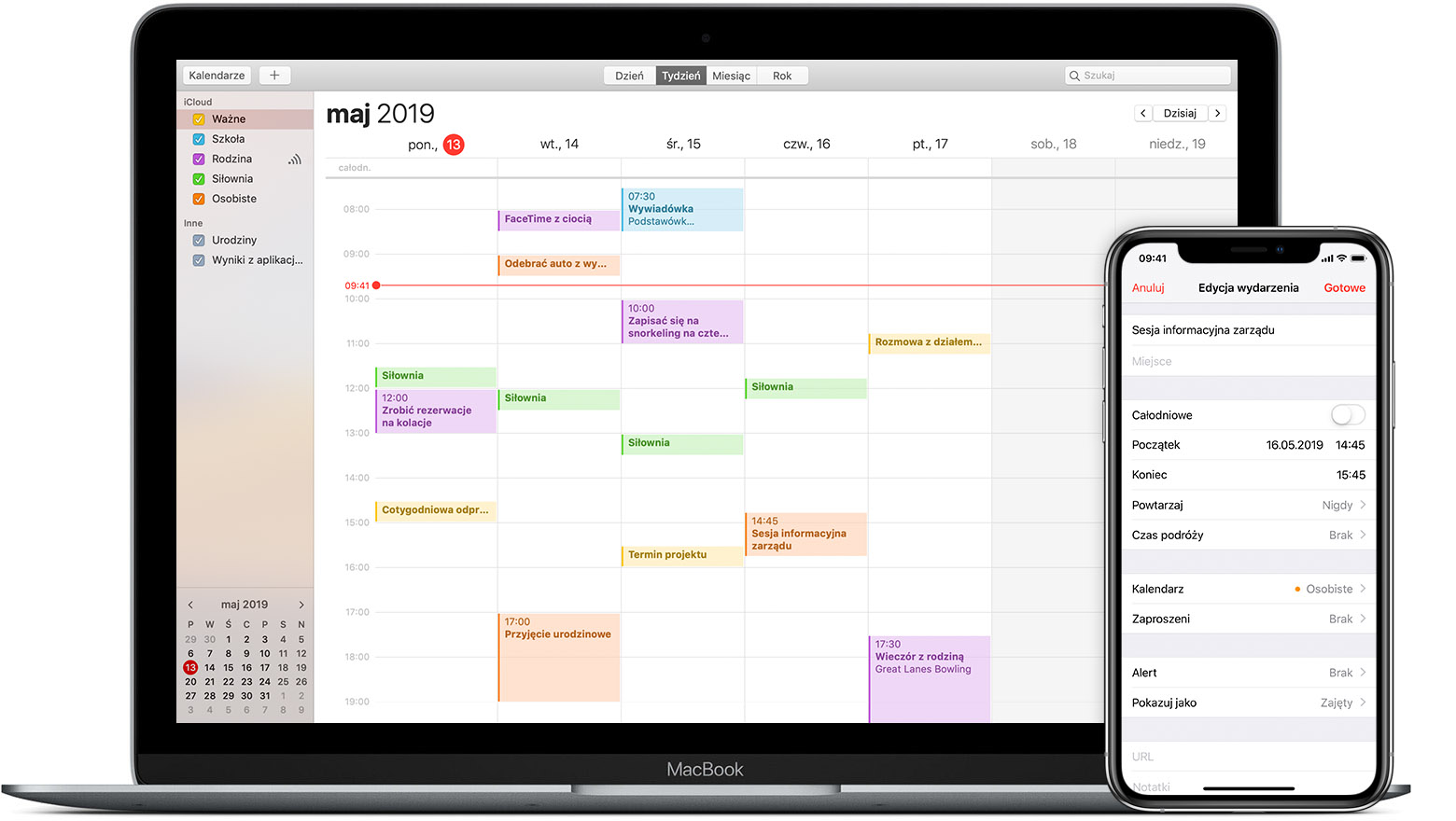 4:00 pm – Time to go home
The workday is coming to end. At the end of each day, I need to report how much time I spent on my tasks. In our organization, we use the Redmine app to manage projects. It allows us to organize tasks at the project level. Here, each user can personalize the home page, so I have a preview of all the tasks that are assigned to me that I must complete. In addition, thanks to time reporting, I can see how much time I spent on each of them. 6.00 pm – Alert! It is a rare situation, but sometimes there is no way out. There are situations when you need to work from home. So if I want to get to the company resources from my home network, I need a VPN. Therefore, I add the Tunnelblick program to my list of tools, which allows me to securely connect to the company network.
So that was my regular workday. Based on the description above, we can write down a list of programs that are included in my toolbox at work:
1. Safari (default app in macOS)
2. Mail app for macOS (default app)
3. Trello – https://trello.com
4. Notes app (default app in macOS)
5. Skype for Business – https://www.skype.com/pl/business/
6. MS Office 365
7. xMind – https://www.xmind.net
8. Sketch app – https://www.sketch.com
9. Zeplin – https://zeplin.io
10. Plant – https://plantapp.io
11. Chrome
12. Mozilla
13. Mattermost – https://mattermost.com
14. Calendar (default app in macOS)
15. Redmine – https://www.easyredmine.com
16. Tunnelbick – https://tunnelblick.net
However, remember – this is not the only appropriate list. I strongly encourage you to try different programs that have similar functionalities and choose the one that suits you the most – so your workday will be much more pleasant.
I hope you liked this article and it will help you to make your daily work routine more convenient. Feel free to message me! I'm very interested in your lists, guys!